OBJECTIVES
YOUR
FOCUSING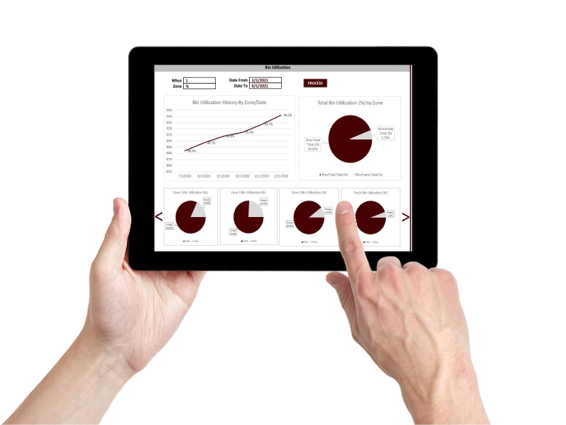 REAL-TIME PAPERLESS OPERATIONS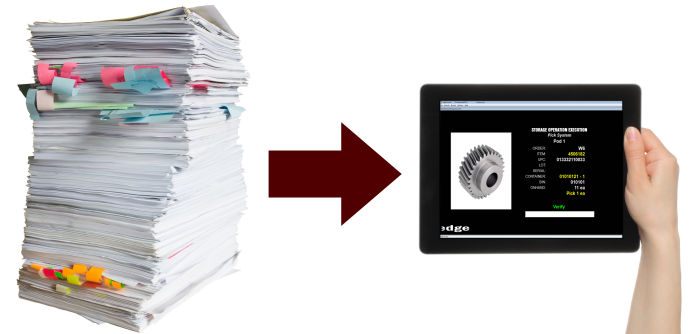 Paperless technologies are the singularly greatest return on investment in a Warehouse/Inventory Management System.  These include Tablets, Radio Frequency (RF) Bar Code equipment, Radio Frequency Identification (RFID), Voice Management, and more… From the moment you turn the key, you can expect a 20-58% improvement in warehouse picking, counting, putaways, replenishments, etc., depending on the technologies you select. 
The real-time aspects of these technologies, coupled with the low-entry price point, provides a short-term payback period – usually within months.
Choose the technology that best supports your business modalities. And of course, we can assist you as you decide on which paperless equipment will work best for you.
"EDGE's tablet technology has greatly reduced the cost of doing business. We cannot put a price tag of having real-time operational control of our inventory."
Network Administrator/ Nottco
"The tablets have greatly increased efficiencies at a fraction of the cost of RF, and having fingertip access to the entire application is also of great value."
Sr. Manager/Hitachi High Tech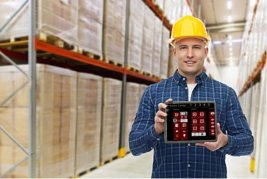 EDGEWISE
Tablet Technology for Whse Operations
The EVOLUTION Warehouse Management Software includes tablets, mini-tablets, and even phones. Incorporate our E-STABLISH system that eliminates the need for bar coded locations and bar code readers, while continuing to maintain your inventory integrity. A fraction of the cost and maintenance over conventional RF, incredibly user-friendly, many times more powerful, and fast.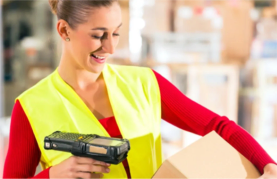 RADIO FREQUENCY (RF) TECH
RF Technology for Whse Operations
The EVOLUTION Warehouse Management System offers Radio Frequency (RF) technology,  a wireless handheld device that manages picks, putaways, counts, moves, replenishments and more, within your warehouse in real-time.  No more paper.  No more keying-in and confirming orders. Moves and processes are directed one step at-a-time.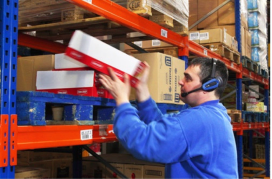 XVOICE
Voice Management for Whse Operations
The EVOLUTION Warehouse Management System drives profitable growth and reduces costs by streamlining existing processes.  The XVOICE voice management module reduces operating costs by increasing workforce productivity and subsequently increasing shipping accuracy.  One more problem solved.